Simon Fraser University, Department of Biological Sciences, 8888 University Drive, Burnaby BC V5A 1S6, Canada (KM, ARK)
University of Freiburg, Faculty of Biology, Institute for Biology II, Botany / Plant Physiology, Schänzlestr. 1, D-79104 Freiburg, German (AL, GLM)
School of Biological Sciences, Plant Molecular Science, Royal Holloway, University of London, Egham, Surrey TW20 0EX, UK (GLM); Web: 'The Seed Biology Place' - www.seedbiology.eu
* equal contributions

Received 20 July 2012; Revised 11 September 2012; Accepted 21 September 2012
Advance Acess publication 23 October 2012
DOI 10.1093/jxb/ers284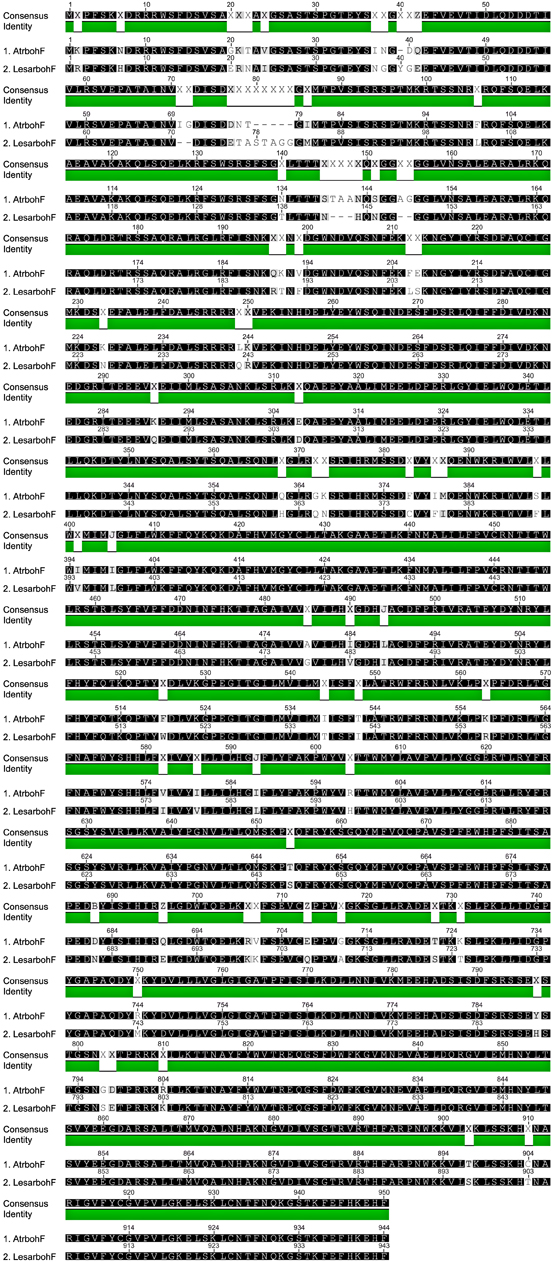 Supplementary Figure S2. Alignment of the deduced amino acid sequences of the AtrbohF and LesarbohF cDNAs.
Alignment of the AtrbohF amino acid sequence with that of its putative ortholog LesarbohF. EF hand, transmembrane and NOX/Duox like FAD/NADP binding domains of the two plant species were determined with the algorithm DELTA-BLAST (Domain Enhanced Lookup Time Accelerated BLAST) and are indicated in the alignment. Green fillings in the top panel and black fillings in the sequences represent identical amino acids between both sequences. The top panel with green filling also shows amino acid numbers.