Simon Fraser University, Department of Biological Sciences, 8888 University Drive, Burnaby BC V5A 1S6, Canada (KM, ARK)
University of Freiburg, Faculty of Biology, Institute for Biology II, Botany / Plant Physiology, Schänzlestr. 1, D-79104 Freiburg, German (AL, GLM)
School of Biological Sciences, Plant Molecular Science, Royal Holloway, University of London, Egham, Surrey TW20 0EX, UK (GLM); Web: 'The Seed Biology Place' - www.seedbiology.eu
* equal contributions

Received 20 July 2012; Revised 11 September 2012; Accepted 21 September 2012
Advance Acess publication 23 October 2012
DOI 10.1093/jxb/ers284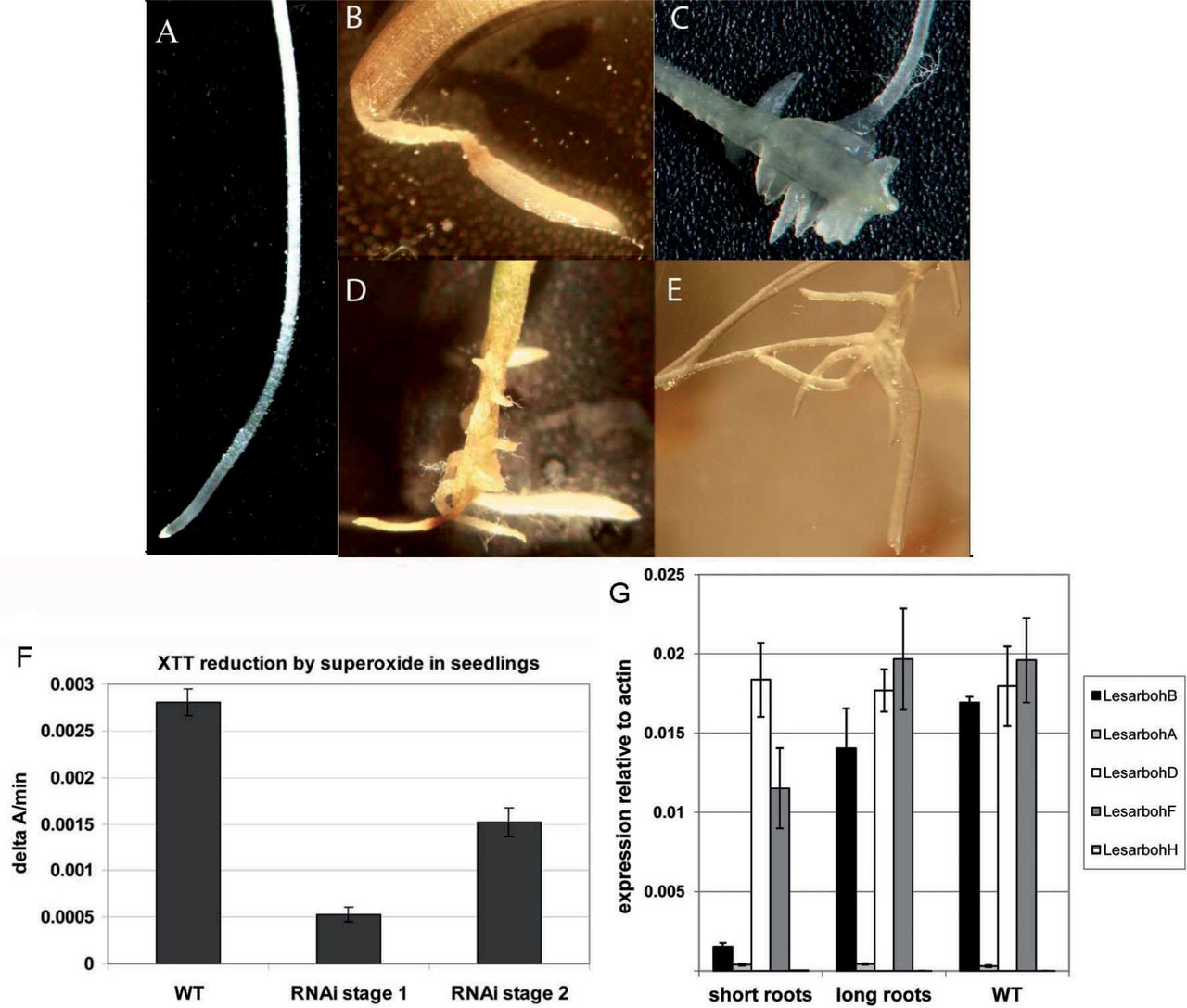 Fig. 4. Root phenotype of seedlings derived from Lesarboh-RNAi-knock-down lines.
(A) Root of WT seedling.
(B) Root of lesarbohBRNAiB1 seedling 5 d after completion of germination: representative of phenotype stage 1. The lower part of the root is defective in tissue organization and turned into a thin thread-like structure with a thickened root tip.
(C–E) Roots of lesarbohB-RNAiB1 seedlings, 10 d after completion of germination: representative of phenotype stage 2. The thickened root tips have fallen off, and the roots have developed irregular lateral roots and callus-like tissues.
(F) Superoxide production as measured by XTT-reduction in WT seedlings and in the RNAi-seedlings at stages 1 and 2 of the root phenotype as indicated.
(G) Expression of Lesarbohs in T2 seedlings that showed the root phenotype ("short roots") versus seedlings that have WT-like roots ('long roots'). Transcript abundance was corrected to the abundance of transcripts associated with the L. sativum standard genes Actin 7 (ACT7, HQ436350.1) and Elongation Factor 1α (EF1α, HS981853.1). Averages of 5 biological replicates ± SE are shown.