Simon Fraser University, Department of Biological Sciences, 8888 University Drive, Burnaby BC V5A 1S6, Canada (KM, ARK)
University of Freiburg, Faculty of Biology, Institute for Biology II, Botany / Plant Physiology, Schänzlestr. 1, D-79104 Freiburg, German (AL, GLM)
School of Biological Sciences, Plant Molecular Science, Royal Holloway, University of London, Egham, Surrey TW20 0EX, UK (GLM); Web: 'The Seed Biology Place' - www.seedbiology.eu
* equal contributions

Received 20 July 2012; Revised 11 September 2012; Accepted 21 September 2012
Advance Acess publication 23 October 2012
DOI 10.1093/jxb/ers284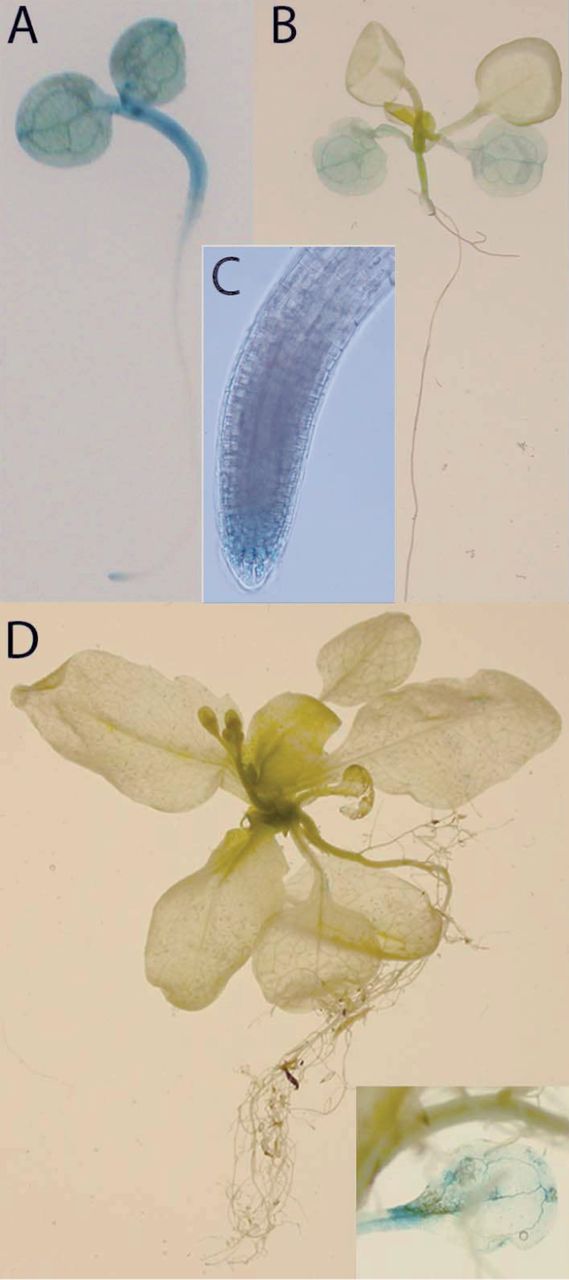 Fig. 3. GUS histochemical staining of seedlings and plants derived from an enhancer trap line with an insertion 300 bp upstream of the AtrbohB start codon.
(A) Four-day-old seedling with staining in cotyledons, hypocotyl, and root tip.
(B) Ten-dayold plantlet. Staining remains visible in cotyledons.
(C) Enlarged image of root tip of 4-d-old seedling. Note that staining is confined to the cells which do not undergo elongation.
(D) Plant at 24 d. No major areas of the adult plant show staining. The inset image shows that the cotyledons are still stained.