Plant Cell Reports 31: 253-270 (2012)

Beyond gibberellins and abscisic acid: how ethylene and jasmonates control seed germination

Ada Linkies*, Gerhard Leubner-Metzger
*corresponding author: ada.linkies@biologie.uni-freiburg.de

University of Freiburg, Faculty of Biology, Institute for Biology II, Botany / Plant Physiology, Schänzlestr. 1, D-79104 Freiburg, Germany, Web: 'The Seed Biology Place' http://www.seedbiology.de

Received: 27 September 2011; Revised: 13 October 2011; Accepted 13 October 2011; Published online 02 November 2011
DOI: 10.1007/s00299-011-1180-1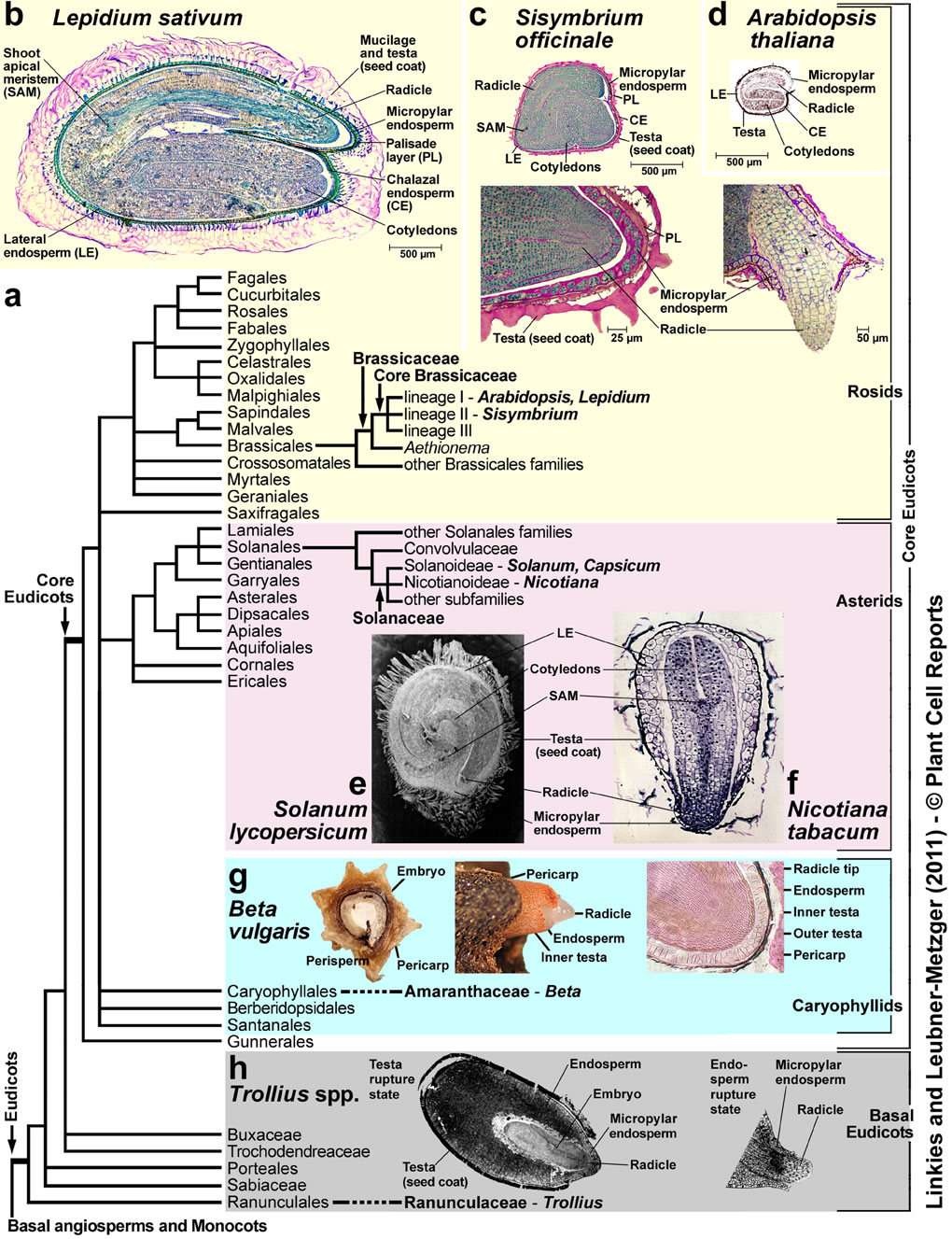 Fig. 1. Diversity of eudicot seed structure and the presence of endosperm in mature seeds as widespread trait important for regulating germination.

a Phylogenetic tree of the eudicots.
b-h Seed structure of representative species for important eudicot clades.
b-d Brassicaceae seeds as rosid representatives: b Lepidium sativum (garden cress), c Sisymbrium officinale (hedge mustard), d Arabidopsis thaliana (thale cress).
e-f Solanaceae seeds as asterid representatives: e Solanum lycopersicum (tomato), f Nicotiana tabacum (tobacco).
g Beta vulgaris (sugarbeet, Amaranthaceae) as representative for the caryophyllids.
h Trollius spp. (globeflower, Ranunculaceae) as representative for the basal eudicots.
Sources for seed images: b (Müller et al. 2006), c (Iglesias-Fernandez and Matilla 2010), e (Hilhorst and Downie 1995), g (Hermann et al. 2007), h (Hepher and Roberts 1985b).


---