School of Life Sciences, Warwick University, Wellesbourne, Warwick CV35 9EF, UK (Ka.M., J.R.L., W.E.F.-S.)
University of Freiburg, Faculty of Biology, Institute for Biology II, Botany / Plant Physiology, Schänzlestr. 1, D-79104 Freiburg, Germany (A.L., Ke.M., K.O., G.L.-M.)
College of Life Sciences, South China Agricultural University, Guangzhou 510642, China (X.W.)
Department of Biological Sciences, Simon Fraser University, 8888 University Drive, Burnaby BC V5A 1S6, Canada (Ke.M.)

Received November 23, 2010; accepted February 7, 2011; published February 14, 2011
DOI 10.1104/pp.110.169706


Supplemental Figure S1. Heat maps showing the expression levels of genes encoding cell wall modification proteins.
A, Expansins, B, XTHs, C, Mannanases, D, Cellulases, E, Hydrolytic enzymes and F, peroxidases.
', *, **, *** indicate that transcript numbers are significantly different between the tissues on +ABA-arrays at P<0.1, <0.05, <0.01, <0.001 respectively. Genes not present in the data sets are coloured grey.

Expansins heat map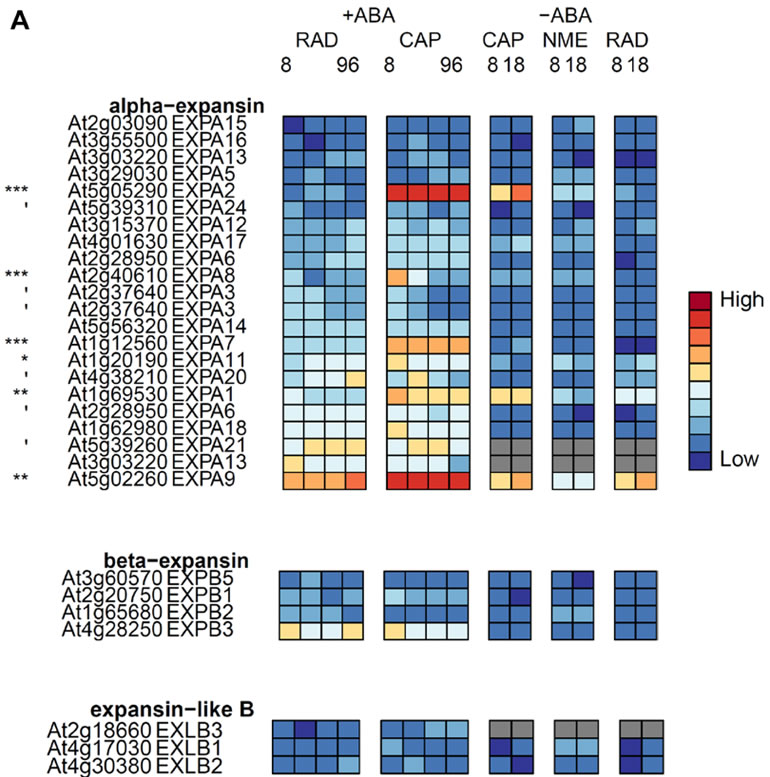 Xyloglucan endotransglycosylase/hydrolases (XTHs) heat map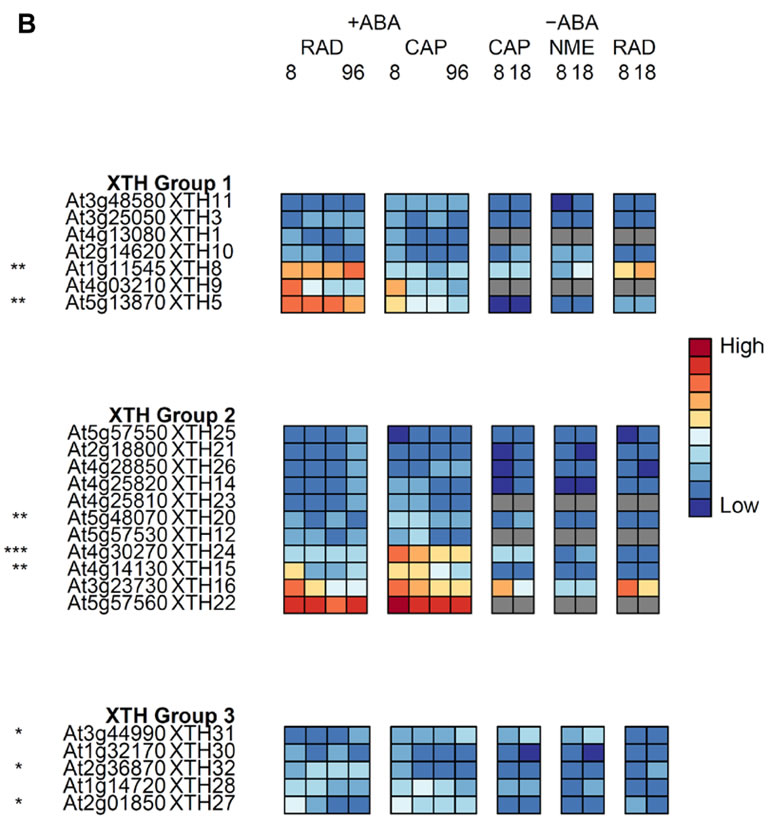 Mannan-related heat map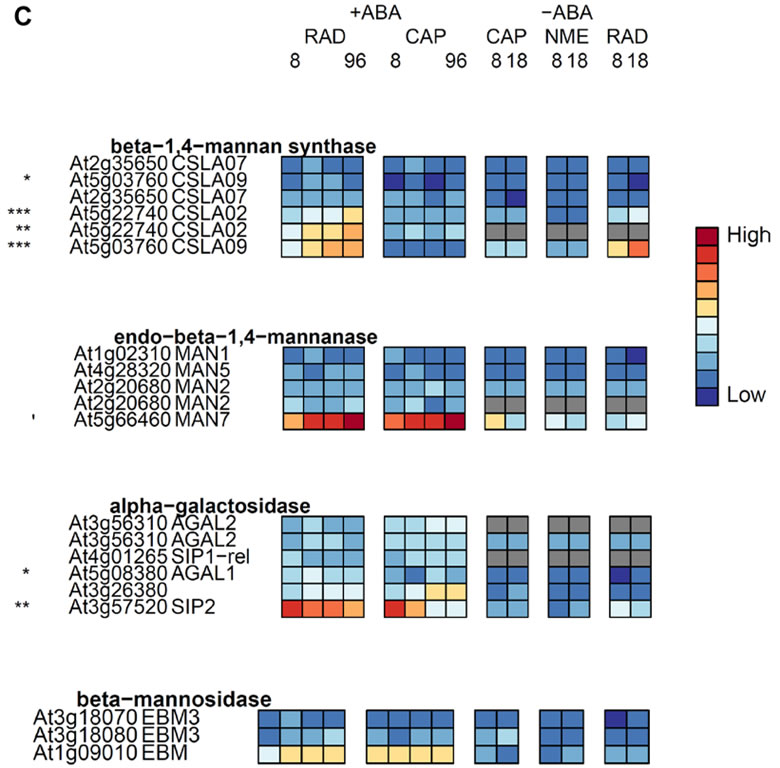 Cellulases and xylosidases heat map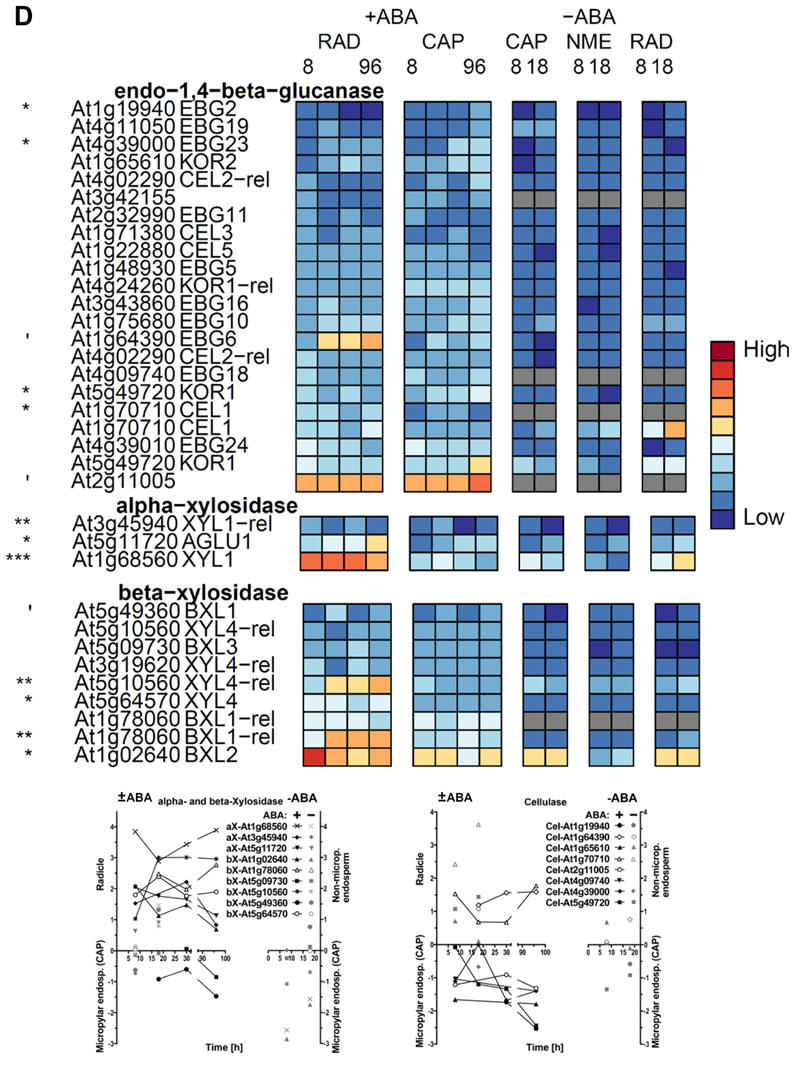 Pectin-related heat map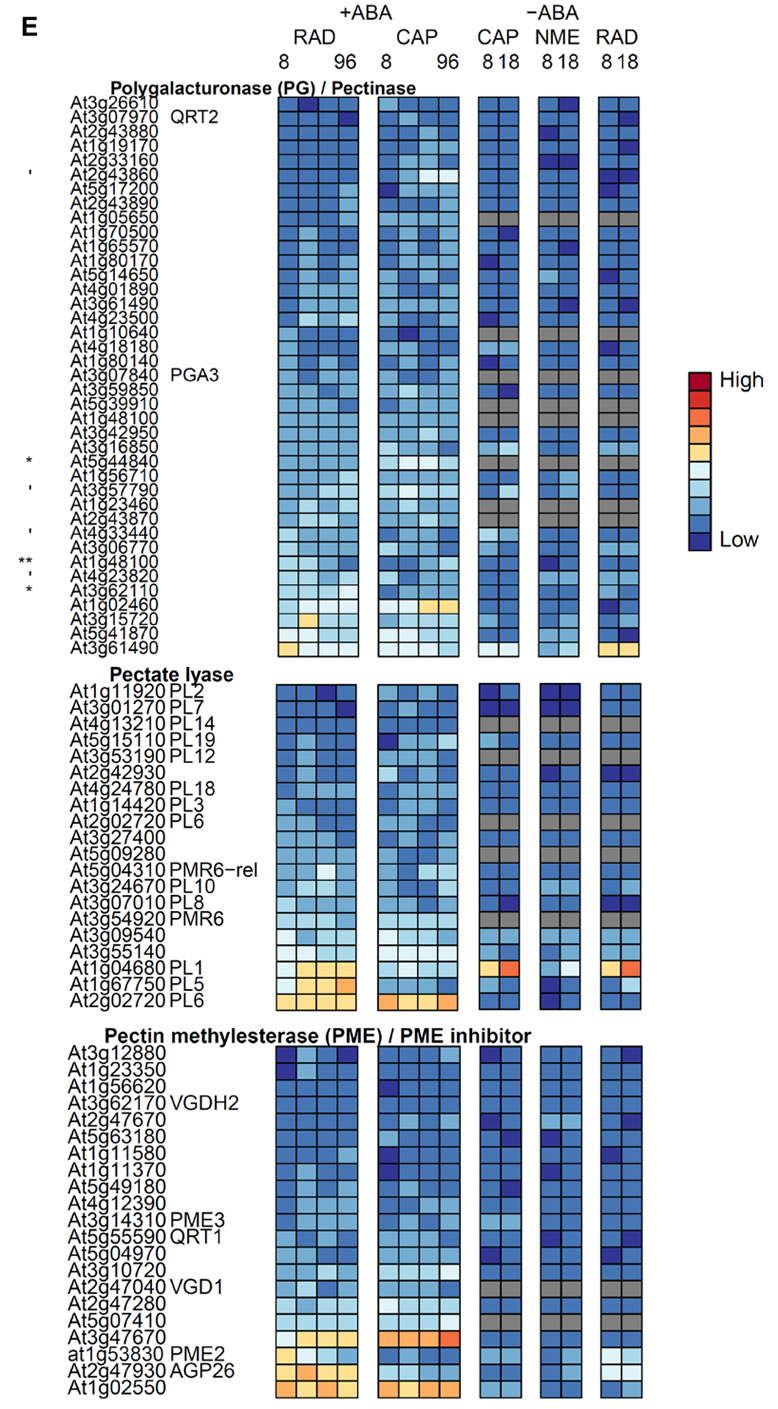 Peroxidases heat map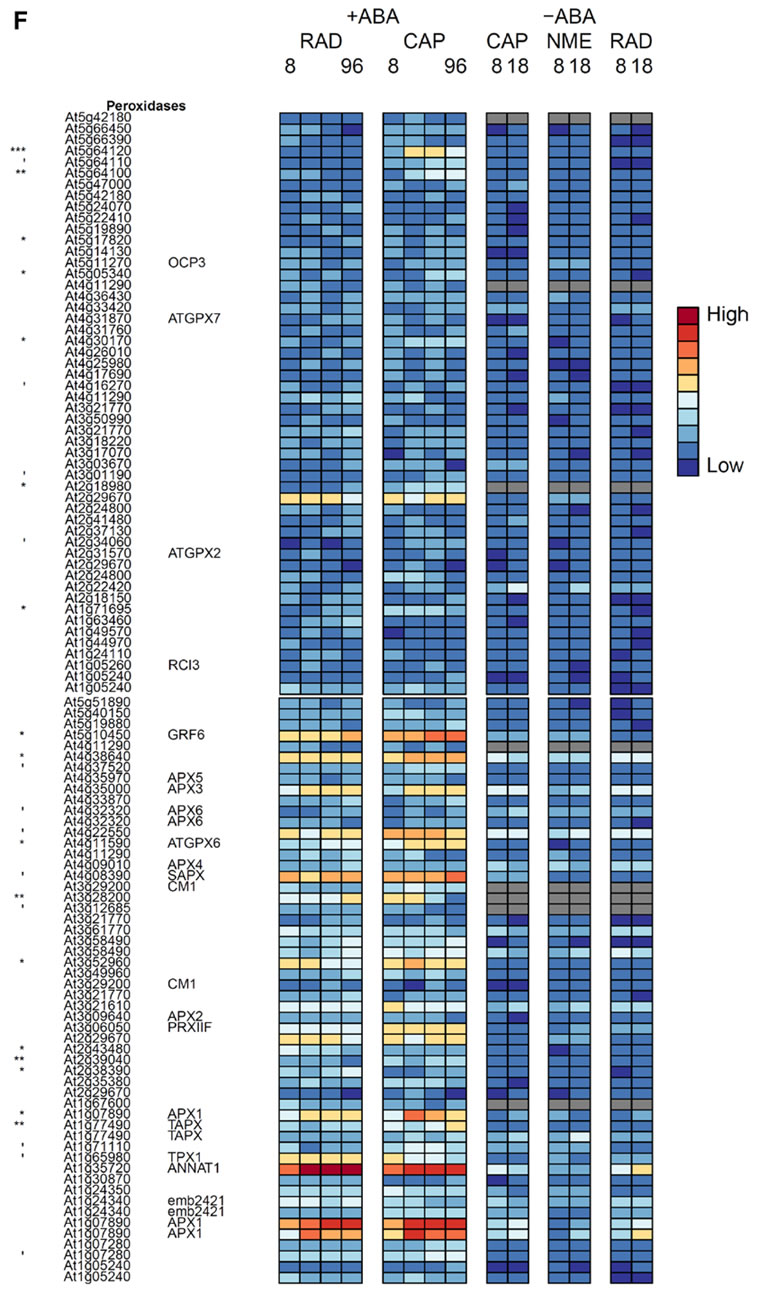 Supplemental Figure S1. Heat maps showing the expression levels of genes encoding cell wall modification proteins.
A, Expansins, B, XTHs, C, Mannanases, D, Cellulases, E, Hydrolytic enzymes and F, peroxidases.
', *, **, *** indicate that transcript numbers are significantly different between the tissues on +ABA-arrays at P<0.1, <0.05, <0.01, <0.001 respectively. Genes not present in the data sets are coloured grey.