Darwin Review - Journal of Experimental Botany 62: 3289-3309 (2011)

First off the mark: early seed germination

Karin Weitbrecht*, Kerstin Müller*, Gerhard Leubner-Metzger
University of Freiburg, Faculty of Biology, Institute for Biology II, Botany / Plant Physiology, Schänzlestr. 1, D-79104 Freiburg, Germany, Web: 'The Seed Biology Place' http://www.seedbiology.de (K.W., K.M., G.L.-M.)
Department of Biological Sciences, Simon Fraser University, 8888, University Drive, Burnaby BC, V5A 1S6, Canada (K.M.)
*Joint first authors: K.W., K.M.

Received December , 2010; accepted February 23, 2010; published online April 12, 2010
DOI 10.1111/j.1469-8137.2010.03249.x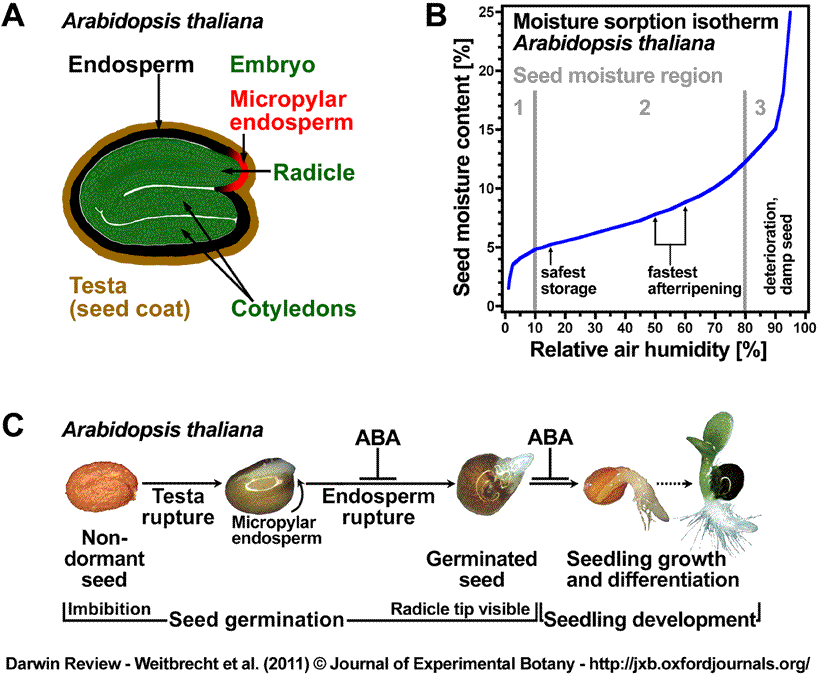 Figure 1. Comparison of morphological and physiological key processes during the germination of typical endospermic (e.g. Arabidopsis thaliana, Lepidium sativum, tobacco) eudicot seeds.
(A) Morphology of a mature seed of A. thaliana with a single layer of endosperm between the testa (seed coat) and the embryo.
(B) Typical moisture sorption isotherm of an oilseed at room temperature. Region 1 represents strongly bound water (monolayer) which is unavailable for water-dependent biochemical reactions. Region 2 represents weakly bound, multilayered water, which leads to a limited availability for water-dependent biochemical reactions. Only water represented in region 3 is freely available and may allow molecular biochemical events that occur during seed imbibition.
(C) Visible events during two-step germination: testa and endosperm rupture. Abscisic acid (ABA) inhibits endosperm rupture, but not testa rupture, of after-ripened seeds.
Seed image from Müller et al. (2006); Moisture sorption isotherm diagram based on quantitative data by Hay et al. (2003) and Manz et al. (2005).


---